Pet Puppies
Occasionally, we have companion puppies available to loving homes. All of JoiMi puppies are sold on a spay/neuter contract and are not to be used for breeding. All puppies are sold with a written health guarantee, a complete owner's manual, and all up-to-date vaccinations and wormings. Because we care, we microchip all of our puppies in case they ever get lost. If you live close by, we also offer baby-sitting services for short or extended trips if you choose not to travel with your baby.
At Joi-Mi Shih Tzu we breed to the standard written by the ASTC and AKC, always trying to improve the breed's health, structure and temperament. Shih Tzu make wonderful family pets and companions.
Older Puppies and Retired Dogs
From time to time, we may have available for adoption: older puppies or retired dogs or retired Champions for those of you who prefer to pass by the puppy stages. Typically they are from 2-7 years old. They are spayed or neutered for you and make wonderful companions as well.
Typical JoiMi Puppies
Here are some photos of beautiful JoiMi puppies. In the "Gallery" section of this site you can see some of our adopted children in their new homes or with their new owners.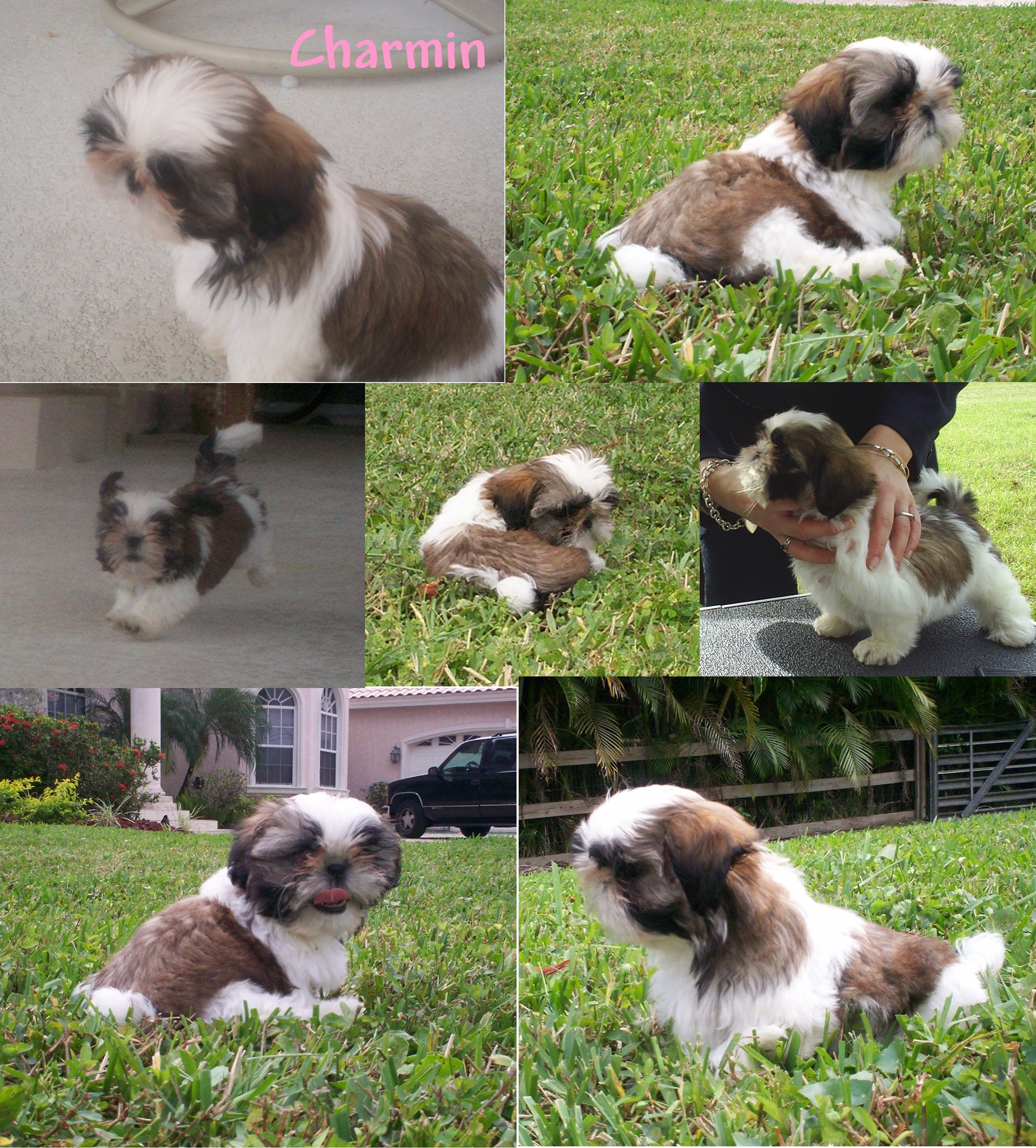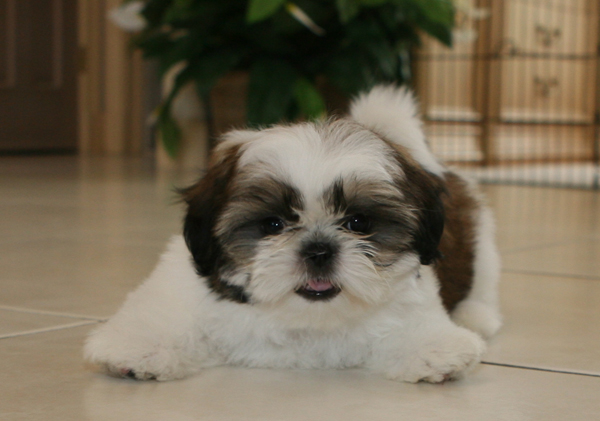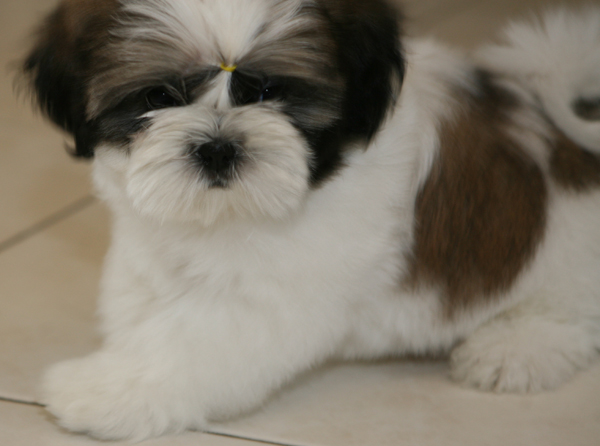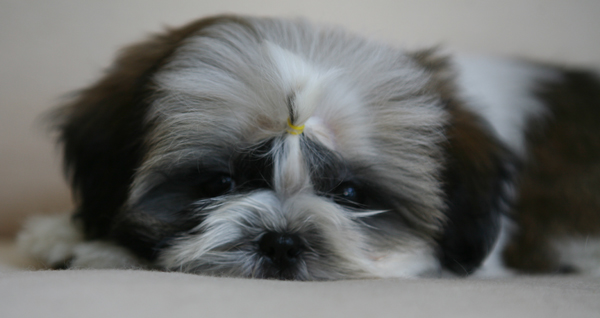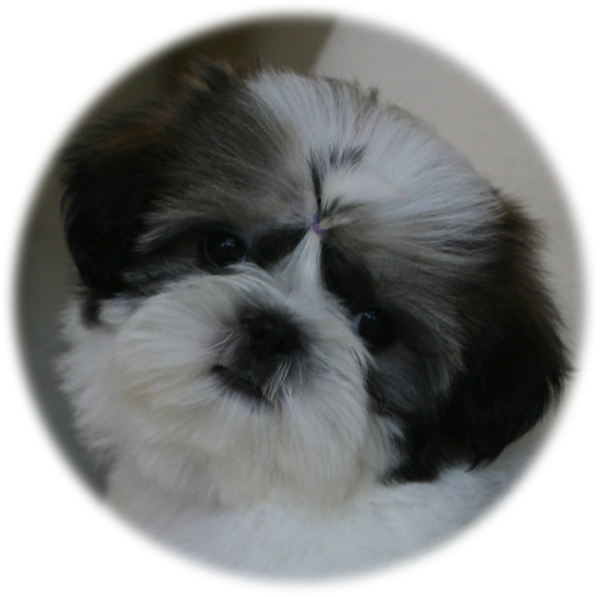 Please email me for information about adopting a puppy or my plans for upcoming Litters.
Get to know your Breeder, we are here to answer any questions you might have concerning
this beautiful breed. Picking out a puppy can be an impulse decision, but needs to be taken very seriously as it is a very longtime commitment (10-18 years). We encourage you to study this breed and check out any local or national clubs to find information on some outstanding breeders.
Read the information about Imperials and Other Scams on the link:
"Imperials, The Truth & Other Scams"
Waiting for a quality dog for your family from a breeder who shows and cares about their breed is well-worth it. Avoid the urge for instant gratification by buying from amateur breeders, pet-shop or any puppy mill supporting industry who are destroying the health, temperament and look of pure-bred dogs. Pet stores do not guarantee their dogs, many are sickly and even if the papers say they are pure-bred, they are not. Avoid broken hearts by seriously researching your breeder and purchase your companion from those that take the time to care and stand behind their dogs.
Showing dogs is my hobby, I breed to support my hobby, NOT to support my family with puppy sales. Dog Shows were created to prove that your dog is of the quality to breed, period. Does your breeder know if the parents of their puppies were good enough to breed? How? Ask Them!
Buy a BEAUTIFUL, HEALTHY puppy if you are in the market for a companion, not just any ole average puppy.
All young puppies look cute, but when they grow up, you can see the difference.
Amateur/Pet Shop/BYB Puppies do not look or act the same and puppies bred by
show breeders for the same price.
There is a HUGE difference.
CLICK HERE to fill out a Puppy Inquiry Form