News
See Below
Bogie
7/28//07
Bogie earns his second major (4-points) today in Greenville, SC. What a wonderful win for this puppy at just 8 months old.
6/21//07
Bogie wins Sweepstakes at the Orlando Specialty. We had so much fun.
6/17//07
Wow, Bogie's first weekend out at just 6 month's of age. Bogie wins the toy group at a fun-match in Tampa, Florida, then earns his first major win (4-points) the next day. I couldn't ask for a sweeter, showier, dog, then Mr. Bogey. He shows like a grown up dog and really is a "Show Dog". I am so proud to have him, love him and be able to enjoy showing him.
Thanks, Eileen.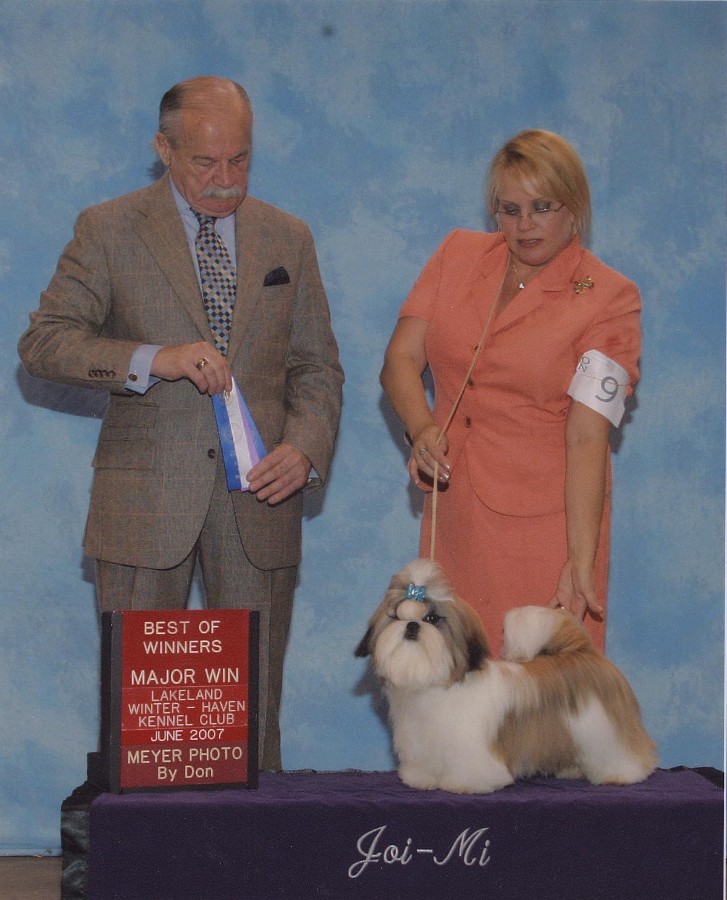 Charmin
5/05//07 - 05-06/07
Charmin, Cash x Tissue's daughter showed her first weekend in Miami, Fl and won both days, earning her her first 2 points. What a beautiful, pretty girl she is. Check out her pics on the "Show Babies" page.
Puppies
11/05//06
What beautiful kids Tissue and Cash made. 3 boys and 1 girl. I am happy to say they are all happy and healthy and I am looking closely at them to decide the tough task of choosing one or 2 of them to show...or 3 or 4...:)....
Cash
8/19//06
He did it! Cash finished his championship in Tampa on Saturday taking Winners Dog, Best of Winners and Best of Breed!!
Check out his awards!
7/28//06
Cash earned his second major in Greenville South Carolina. This was a juicy 4-point major beating out some nice dogs and then going best of Opposite over the special...Whoppie!!!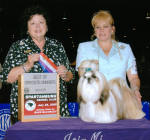 Tissue
7/29//06
Hip Hip Hooray! Tissue is Now a finished Champion!! She and Carol Rice won a fat 5-point major and Best of Opposite in the Greenville South Carolina shows. She is my first finished CH and I am SOOO happy. Check out her awards!